New Arrivals for May, 2017
Native Hydrangea
'Arborscens' is found wild in the local mountains in partial and deep shade.
Blooms are white, no blue coloration.
Sun Hydrangeas 'paniculata'
These types thrive in full sun, not shade like the others.
Paniculata hydrangeas bloom in the mid summer, thrive in the sun, and bloom white, some will have pink coloration.
Again, no blue tones.
Hydrangea macraphylla
This group flowering in late spring, and the bloom color will vary with the soil Ph.
Alkaline soil is pink, Acidic soil is blue tones and nutreal soil can have a blend of colors like this picture.
Plant in dappled shade for best results.
Lagerstroemia
Crape Myrtles
Many colors and sizes in stock including dwarf, medium and large growers.
These flowering shrubs and trees bloom for 8 weeks in mid summer.
Elephant Ears
Green and Black
Great in containers for summer!
——————————————————————————
Baptisia (False Indigo)
Purple and yellow in stock now!
---
Confederate Jasmine (Fragrant Star Jasmine)
Excellent evergreen vine with fragrant star shaped flowers.
In stock in 1 gallon and 3 gallon sizes now! Bud and Bloom.
---
Ruellia (Mexican perennial petunia)
This tough perennial will spread to fill you flower beds
3′ tall stalks have purple petunia like blooms until frost!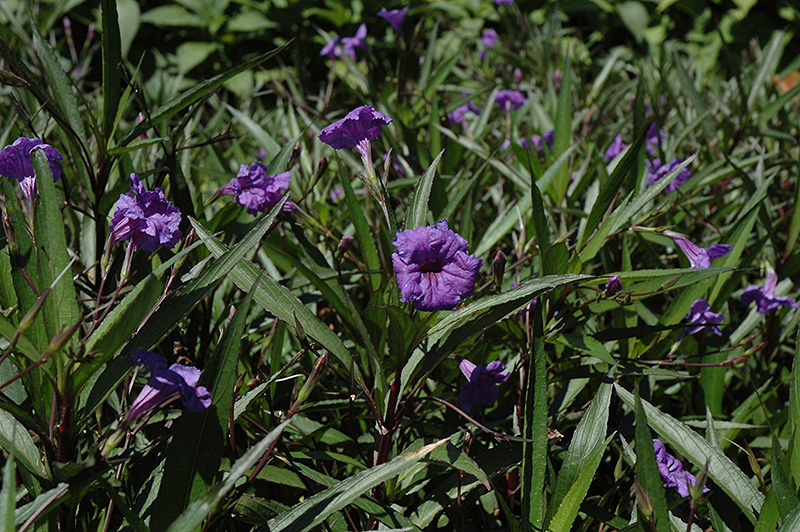 one and 3 gallon pots in stock
---
Click above for more info!
Monarch egg laying plant.
In stock now!
---
Specimen Japanese Maples;
Need a focal point for your front yard, patio are or pool area?
Awesome large specimens in stock.
Datura metel 'Double Purple'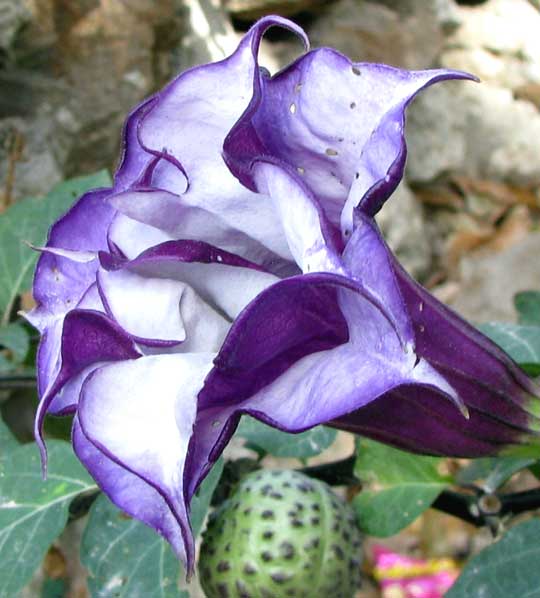 This tropical plant has exotic trumpet shaped flowers all season long. Use in containers just like a tropical hibiscus; patios, porches, decks and poolside. Like many plants in the garden center, this one is poisonous if eaten…don't eat it!
$20 3 gallon Size
———————————————————————————
red blooming form of Stella D'ora daylily!!!
'Ruby Stella'
Repeat blooms all summer like the golden orange original!!!
both in stock!!
————————————————————————————–

Miranda Climbing Hydrangea
Hydrangea anomala petiolaris 'Miranda'
This vigorous vine clings by aerial rootlets to brick and stucco. Dark green variegated foliage has yellow to creamy white margins. Showy, fragrant, white blooms in late spring to early summer. Mature plants show exfoliating reddish brown bark, adding to winter interest. Can also be used as a groundcover. Deciduous.
Acclimated and ready to plant today
1 gallon plants $20
---
Herbs $2-4 all summer
---
Blueberries! Rabbit-Eye species for our USDA zone 7/8 climate.
5 cultivars in stock / mix 3 or more cultivars for best cross-pollination.
grows to 6′ tall
full sun or light shade
We invite you to stop by the 

Zone 7 Landscape Center

 this spring to see all our latest arrivals!